CScott
From Capper Wiki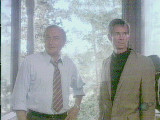 Handle: cScott
Real Name: C. Scott
D.O.B.: 8 July, 1964
Occupation: Software developer, writer, and game designer
Marital Status: None that I know of... wait, I think I used that joke in the wrong place.
Kids: Yes, and grandkids
Handle Origin: My name (more or less)
Alternate Handle(s): None
You Can Find Me Capping: Because I'm not really trying to hide it.
Personal info
I have a variety of interests. You might say I'm a Jack of All Trades, except I'm not sure I really rate a Jack.
I'm probably more like the 8 of Diamonds of All Trades.
Links